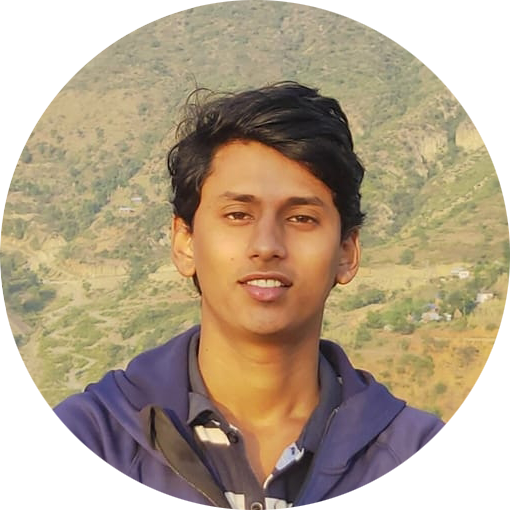 Mechanical Engineer
Research Assistant
Being the simplest and most abundant element in the entire universe, harnessing the power of Hydrogen holds the potential to change our civilization to Type III. Although, the Fuel Cell technology being invented in 1838 and first commercial use following the invention of the hydrogen-oxygen fuel cell in 1932, its commercial application was not observed at ground levels.  Nepal being second richest country in Hydropower in entire world, the strategic blend of Hydrogen in National Development, will mitigate the energy (fuel) problem the country and contribute to the GDP of the country.
"Mr. Yadav is a Mechanical Engineer graduated from the Kathmandu University. He joined GHLab as a Research Assistant on 1st February, 2022 after working for one and half years as a professional mechanical engineer at Himalayan Motorland, Nepal Automobile Association. He was also part of the Team Junkiri where he represented Nepal in the Shell Eco Marathon Asia 2019 held at Sepang International Circuit, Malaysia. During his final year of undergraduate, he was the Fabrication head and vice-captain of the Team Paaila, where he designed and Fabricated high-speed kart for International Go-Kart Championship 2020."
Major Responsibility at the Lab:
Research and administrative activities based on the objectives of HFP Nepal projects
Research Area: Commercial application of Green Hydrogen as a transportation fuel in the context of Nepal. 
Involvements:
Research Asst. (February 2022- Present)
Responsibility:
HFP-Nepal project, support overall project technical and administrative activities
Full-time research for the development of demonstrative project for production of green hydrogen fuel and conduct tests for its commercial use in transportation sector of Nepal
Co-Supervise the ongoing undergraduate projects related to HFP-Nepal project.
Research Area: : Production, Storage, Distribution, and Commercialization of Green Hydrogen as transportation fuel in Nepal
Affiliated Projects/Programs:
Kathmandu University – Nepal Oil Corporation project (HFP-Nepal)