Nepal Hydrogen Initiative
Towards a Clean and Prosperous Economy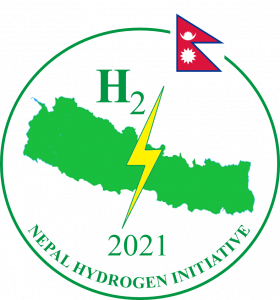 The Nepal Hydrogen Initiative (NHI) is conceived as a consolidated program of the Nepal Government with the mandate to establish the policy foundations, develop an implementation action plan, and incubate a value chain for the business development with Green Hydrogen as the driving factor to address the existing and upcoming challenges of the environment, fuel, energy, economy, and industrial development in Nepal.
Vision: Transformation of Nepalese Economy and Society by enabling the sustainable and affordable Green Hydrogen Technologies from the available renewable energy resources.
Mission: Reduction in petroleum consumption and greenhouse gas emissions, and to contribute to more secure and efficient industrial processes by enabling the commercialization of green hydrogen technologies in Nepal.
Objectives of NHI:
Establish policy frameworks, strategies, and roadmaps to introduce green hydrogen as the future and alternative energy carrier, industrial commodity, and tradeable product to enhance the economy of Nepal.
Develop industry and academia collaboration for pilot-scale commercial projects to drive the energy and process applications based on green hydrogen in Nepal.
Set the success indicators for Technical, Financial, Social, Environmental, and Market aspects of the green hydrogen economy in Nepal .
Build a foundation, platform, and linkages for national and international commercial business opportunities by securing investments in infrastructure and business development driven by green hydrogen systems.
Action Plan
Phase-I: 2021-2025: Inception phase
Knowledge base at the national universities
Basket Funds and Financing mechanism
Policy and Regulations
National Demonstration Projects
Phase-II: 2025-2030: Commercialization
Established domestic supply chain
Contribution to National Primary Energy supply
Public/Private Investments, IPOs, and FDIs
Phase-III: 2030-2040: Global Presence
National Scale Commercial Projects
Enter Global Hydrogen Supply Chain
Activities
Kathmandu University sets forth NHI on the occasion of World Environment Day 2021. (05.06.2021)
5th June, World Environment Day is a global platform for public outreach towards environment preservation. The theme for 2021 is "Ecosystem Restoration". With this promising theme, Kathmandu University proposes 'Nepal Hydrogen Initiative (NHI) 2021-2030'. This is conceived as a consolidated program to be initiated and owned by the Government of Nepal, managed by Kathmandu University, funded by the government, industries, and donors to establish and execute the green hydrogen economy for Nepal. The NHI incorporates world practice towards energy management and a roadmap for establishing policies, develop pilot projects of commercial nature, and create a conducive environment for investments in business development in the field of Hydrogen Technology in Nepal.