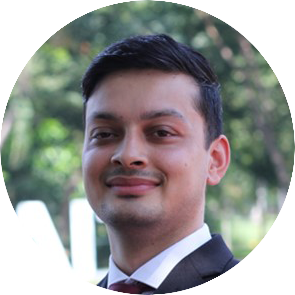 PhD. Candidate
Research Fellow
"The application of hydrogen fits perfectly in the context of Nepal. Its scope varies widely from enhancing energy security, reducing the trade deficit to promoting the use of hydroelectricity. While the world is adopting hydrogen as part of their economy, there is an urgent need for Nepal to recognize its potential. We, at Green Hydrogen Lab, are dedicated to promoting green hydrogen in Nepal."
"Mr. KC is in the first year of his PhD program and has been working as a Research Fellow at Green Hydrogen Lab. His research focus is on performance enhancement of PEM fuel cell."
Major Responsibility at the Lab:
Coordination among academic students with research topic related to hydrogen.
Supervise undergraduate projects.
Monitor and implement all the projects of the lab.
Conduct research related to PhD thesis.
Research and Development Lead in SNGE project.
Research Area: End-use of hydrogen technologies (PEMFC)
Involvements:
Research Fellow (January 2022-Present)
Responsibility:
Research and Academic coordination.
Implementation of research projects.
Research Area:
Affiliated Projects/Programs:
PhD Candidate (January 2022-Present)
Research Area: Improvement of fuel cell performance using ordered microstructural design.
Objectives:
Optimization of the geometry of the ordered structure from the previous work of Hoem (2021).
Numerical modelling and simulation of the ordered structure and analyzing the performance.
Experimental investigation of the optimized geometry of microstructures used in GDL to verify the numerical investigation
Affiliated Projects:  Hydro-Himalaya Project (NORHED-II)