Letter of Agreement (LOA) Signing Ceremony held between Kathmandu University (KU) and Global Green Growth Institution (GGGI)
Letter of Agreement (LOA) Signing Ceremony held between Kathmandu University (KU) and Global Green Growth Institution (GGGI)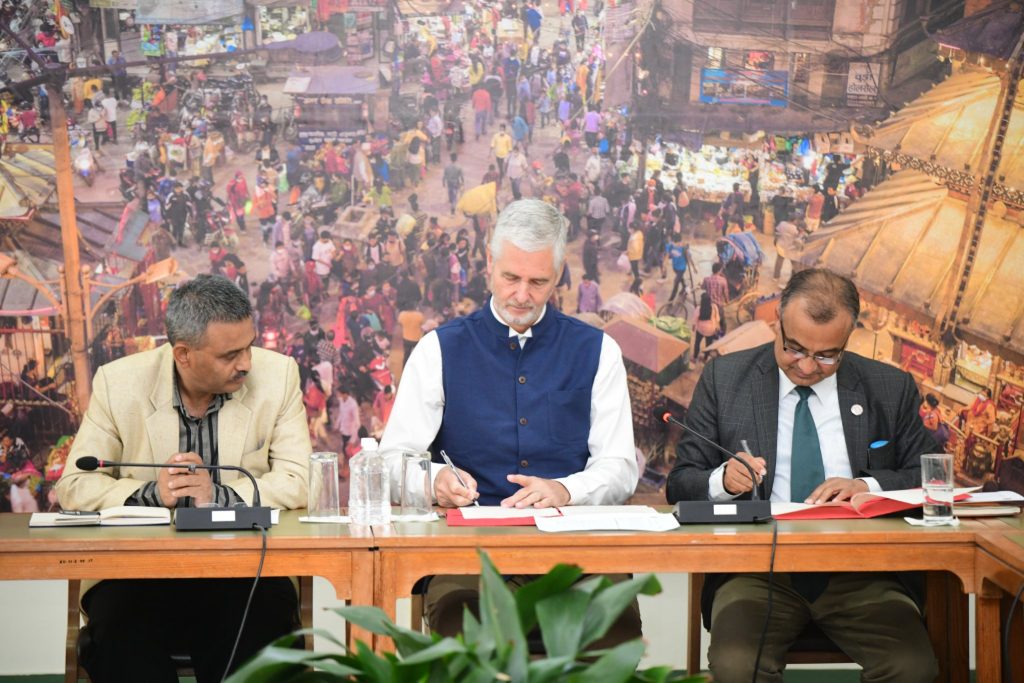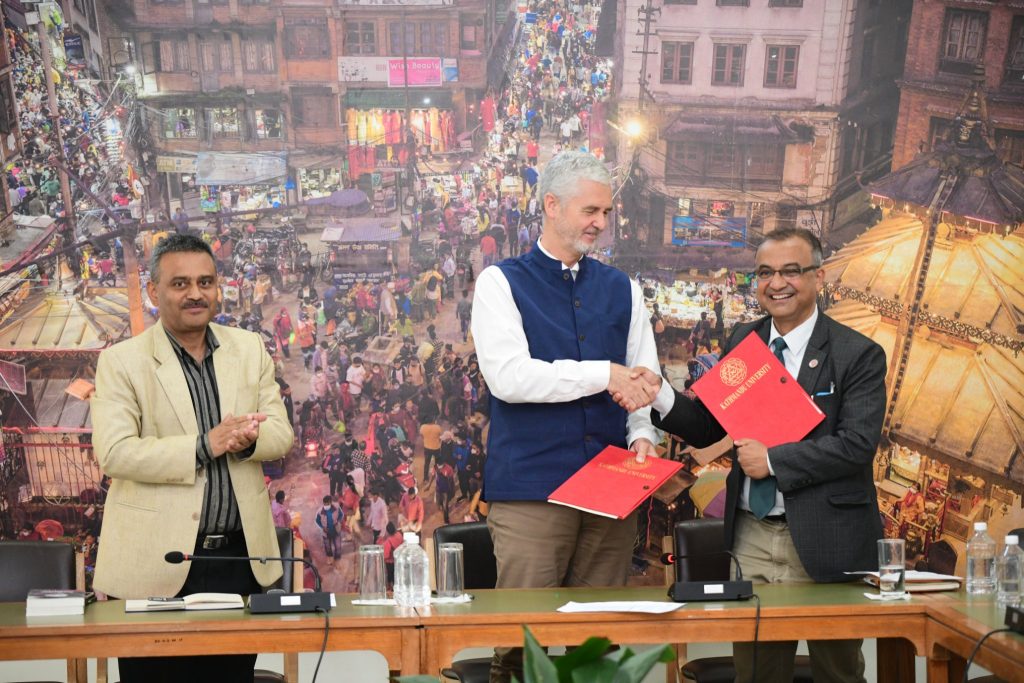 On 22nd May 2022, a Letter of Agreement (LOA) Signing Ceremony was held between Kathmandu University (KU) and Global Green Growth Institution (GGGI) at the Senate Hall, Kathmandu University where the primary point of the agreement was on the collaborative engagement in green hydrogen activities. The LOA was signed based on the Memorandum of Understanding signed between both parties on 20 April 2021.
From KU, the Vice-Chancellor, Dean and Associate Dean of School of Engineering Associate Director of Planning and Development Division, Representatives from Mechanical and Chemical Departments, and Researchers of Green Hydrogen Lab were present. From GGGI, Director General, Asia Regional Director and Head of Programs, Nepal Country Representative and Director and Lead, Program Lead and Economic and Financial Consultant were present. The signatories for the agreement were Dr. Manish Pokharel, Dean of School of Engineering representing KU, and Dr. Frank Rijsberman, Director-General, GGGI representing GGGI.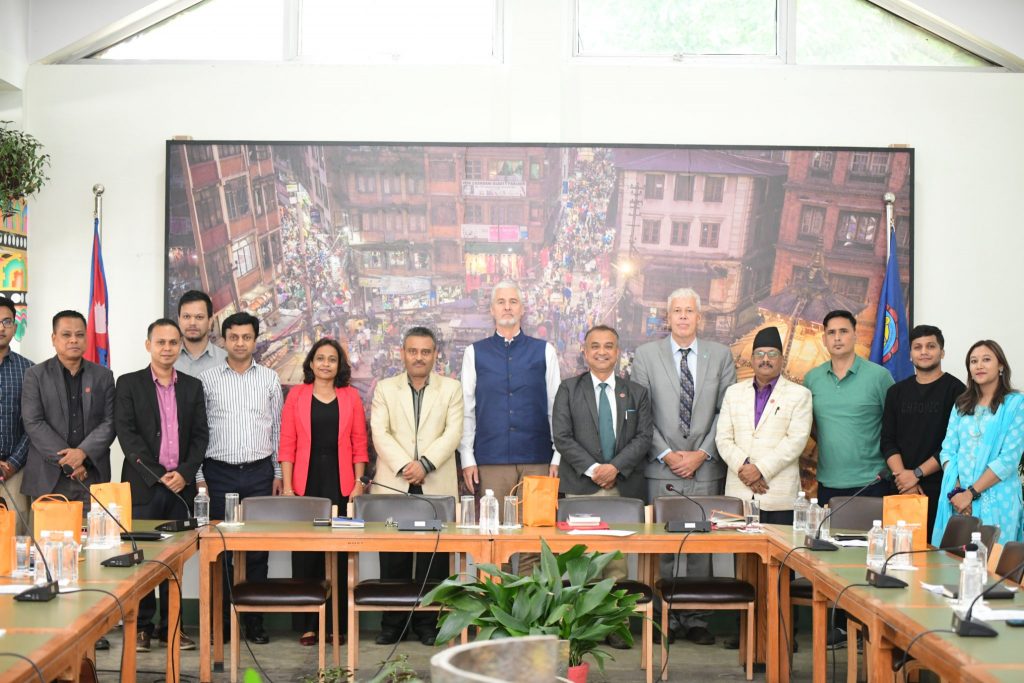 Dr. Biraj Singh Thapa, Team Leader of the GHLab presented the concept of Green Hydrogen and explained why green hydrogen is the best alternative resource that can help to change the country's economy into green economy and provided with the possibilities of the production of green ammonia and it's benefit for Nepal. Along with these he also briefed about the success stories of KU which signifies the steps taken by the university in the field of hydrogen. Dr. Frank Rijsberman, Director-General of GGGI in his remarks showed his keen interest to work for Green Hydrogen in Nepal and was exhilarated by the collaboration with the university for more research regarding Green Hydrogen.