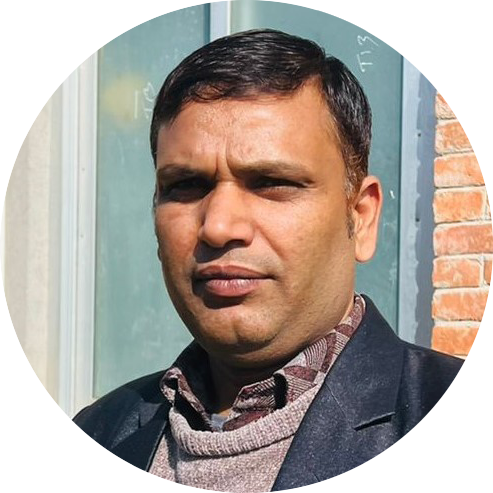 Assistant Professor
Department of Mechanical Engineering
Ph.D. Scholar
"The world is facing a global energy crisis currently and this crisis should catalyze faster action for clean energy transitions to achieve the goal of Net Zero Emissions by 2050. Hydrogen can play a game-changing role to replace fossil fuels in near future. There is huge potential for the production of green hydrogen in Nepal as there will be excess electricity in near future produced from different projects of hydropower development."
I am working as an assistant professor at the Department of Mechanical Engineering, Kathmandu University.  I am a Ph.D. scholar at Green Hydrogen Lab focusing research on the decarbonization of the cement manufacturing process by the application of green hydrogen.
Major Responsibility at the Lab: Performing research activities at the lab
Research Area: Renewable Energy, Green Hydrogen, Decarbonization Technologies
Involvements:
PhD Scholar (November 2022 to Present)
Responsibility:
Research activities related to PhD.
Research Area: Decarbonization, Green Cement Production